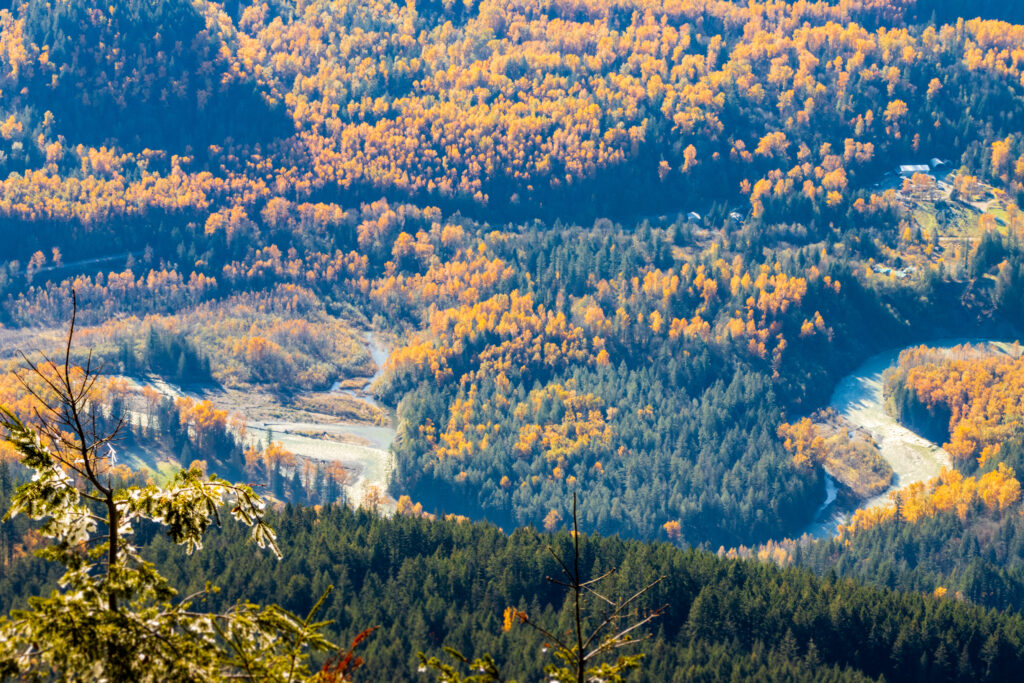 Hiking in Elk Mountain
Elk Mountain is in Chilliwack, British Columbia, Canada. The hiking trail to Elk Mountain is around 8 km round trip, and the elevation gain is about 800 m. The trail is well maintained and wide for most of the way. It is steady incline from the beginning and at the last 1 km becomes a little steep. It has abundant trail markers. It's also a heavy traffic trail, therefore there is no risk of getting lost.
It's not a difficult trail as some web sites suggest. It is not too technical, no scrambling, no rock climbing, no rope pulling, and no ridge walking. The only down side is, like most of popular trails around town, the parking lot is small and can fill up quick.
View on top is a good reward for you workout. On a clear day you can see many of the mountains to the south, like the famous Mount Baker in the states. You also have a clear view of Chilliwack river and Cultus Lake, and part of City of Chilliwack.
If you like hiking or want to view some beautiful photos of all the hiking I have done, please go to my hiking gallery.
Following are photos I took during my last hike of Elk mountain on November, 2022.